ModDB is hosting its annual Mod of the Year contest. Last year Median XL finished 6th out of over 10,000 mods! Let's do better this year.
Second round: Lost...
Diablo 2 is showing its age. After finishing in a commendable spot last year, it is no longer in the top 10. It probably came in at around #30-#40, which is not bad in and of itself, but still...
---
[25.NOV.2010] MEDIAN XL 1.F9d RELEASED!
A minor update to correct some missing item names.
---
[24.NOV.2010] MEDIAN XL 1.F9c RELEASED!
A new patch has been released. It contains a lot of new unique items (225!) and a handful of runewords.
Get the patch now on the download page.
---
[11.JUL.2010] WAKING UP
Now that Starcraft 2 has proven itself to be completely useless for serious mapmaking, this might be the time to get back into Median XL.
I can't make any promises as to when, since Starcraft 2 has left me burned out and I need a break. Shame it was all for nothing since the publishing system sucks ice cream cones.
---
[27.FEB.2010] MOD OF THE YEAR #6!
This update is a bit delayed, but better late than never.
Top Ten Mod of the Year!
Median XL scored #6 in the ModDB Mod of the Year Player's Choice contest, out of more than ten thousand mods for just about any game.
This is a great achievement for a mod for such an old game as Diablo II. Thanks for your votes.
There was even some growth potential left, because the number of Median XL votes was among the highest of any mod. Most were unregistered votes though.

Median Mean Mode
Due to the imminent release of Starcraft II and its editor, and my plans to create a Dota Killer using this editor and engine, not much time is left for future Median XL content patches.
Therefore I handed over the spin-off project Mean Mode to Median fans Borgin and Xypherous.
They will develop this 'mod of a mod' over the next few months. It is intended to be a harder and more tactical version of Median XL. More updates to come.
---
[02.FEB.2010] MEDIAN XL 1.F9b PATCH RELEASED!
A few very small bugfixes to 1.F9.
---
[30.JAN.2010] MEDIAN XL 1.F9 PATCH RELEASED!
It can't get much better, and it won't get any better. The la(te)st major Median XL release, 1.F9 is available on the download page.
The highlight is that the somewhat chaotic necromancer trees were revamped to a more logical structure, with fewer of the hated totems and more direct damage.
Other builds were improved as well, resulting in more gameplay variety.
---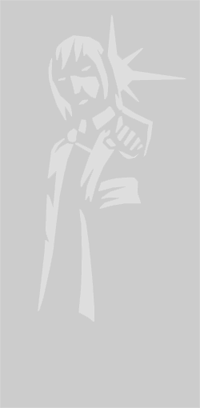 VOTE!
Second voting round: ModDB Mod of the Year 2009
Median XL has passed the first round and is in the Top 100 out of over 10,000 mods! Thanks everyone!
Now the second voting round is under way. Click on the 'Mod of the Year' image on the right, scroll down to the vote button and vote! If you have a ModDB account, use it: registered votes are much more important.
---
[03.JAN.2010] MEDIAN XL 1.E9 PATCH RELEASED!
A new year, a new patch. This is a significant update, introducing a number of medium level challenges to keep you entertained on your trek to the top. Click on the Challenges menu on the left to learn more.
Also, many skills and builds were improved and there is a major overhaul to blocking and two-handed weapons in order to make both build paths viable.
There are also new item-only skills, new signets, balance changes to elite monsters, a new Baal fight and bugfixes. If you have patch 1.13, there is a respec elixir.
---
[11.DEC.2009] DIABLO II 1.13 RELEASED - I'M ON IT
The 1.13 Test Realm is live. The patch seems to introduce a lot of useless changes and an important one - a skill/stat undo function ('respec').
Preliminary testing tells me that Median XL 1.D9c works fine with 1.13, except from a few text bugs. However, I will see if it is possible to introduce unlimited respecs into Median XL instead of the single shot respec Blizzard reserved for single player, and if so, a patch is coming!
---
[18.NOV.2009] MEDIAN XL 1.D9c PATCH RELEASED!
The new patch improves skill and item balance, notably replacing numerous useless skills and trees with improved and viable ones.
---
[03.AUG.2009] MINOR UPDATE
Patch 1.A9c is a small patch that corrects a few issues in 1.A9.
---
[19.JUL.2009] MAJOR UPDATE
New Median XL patch released
Patch 1.A9 follows 1.99 and contains a number of major improvements. You get numerous new character skills, 60 new runewords, 3 additional great runes and a new challenge!
This site has moved
Due to the shutdown of Planetdiablo hosting services, the Median XL site has moved to a new host. Please update your bookmarks, because the redirection page at Planetdiablo will not stay up for long.
---
[09.APR.2009] MEDIAN XL 1.99d PATCH RELEASED!
New Median XL patch released
Patch 1.99d makes a few small corrections to 1.99c and adds a new oskill.
---
[08.APR.2009] MEDIAN XL 1.99c PATCH RELEASED!
New Median XL patch released
This is a rather small patch to 1.99, but it contains some set fixes and other smaller improvements.
---
[29.MAR.2009] MEDIAN XL 1.99b PATCH RELEASED!
New Median XL patch released
Patch 1.99b includes two additional new uberquests, a major set item revamp, much improved Druid Charm tree and more!
---
[15.FEB.2009] MEDIAN XL 1.95 PATCH RELEASED!
New Median XL patch released
Patch 1.95 is out! Its main highlights are a lot of extra item-only skills, a major revamp of hirelings and some difficulty tweaks.
---
[25.JAN.2009] MEDIAN XL 1.94 PATCH RELEASED!
New Median XL patch released
Patch 1.94 has been released! It is a smaller patch that fixes a few bugs in 1.90 and adds a new feature or two.
Mod of the Year Round Two
Thanks to your votes, Median XL made it to the top 100 of the first round of the ModDB Mod of the Year contest. Round Two is currently underway and Median is bound to be a podium contender.
---
[18.JAN.2009] MEDIAN XL 1.90 PATCH RELEASED!
The definitive Median XL!
The long-awaited Median XL patch 1.90 is released! Highlights in 1.90 include a new epic uberlevel, heroic boss, new monsters and skill changes. Of course, your characters from earlier Median XL patches will remain compatible.
One million!
The Median site rounded the cape of 1 million hits. This translates to about 100,000 to 150,000 downloads of all previous Median XL patches combined on all mirrors. Thanks a lot!

---
[04.JAN.2009] MEDIAN XL 1.86b PATCH RELEASED!
Due to an overwhelming wave of complaints about the Prowl and Angel of Death changes, the changes were reverted and 1.86b is now available.

---
[03.JAN.2009] MEDIAN XL 1.86 PATCH RELEASED!
Rege Mediani invictus in gloriam caelesti!
Median XL has been an amazing success so far, thanks to your faithful support. The number of downloads of the previous patches is approaching the sales figures of some commercial games. Thanks again, all of you!
Patch 1.86 adds a lot of new content to Median XL, including a third heroic boss, more items and replacements for the least used skills.
---
[04.DEC.2008] MEDIAN XL 1.80 PATCH RELEASED!
How much suffering does it take before you lose your grace?
Despite the long (several months) alpha and beta test phase, some issues slipped through. It took a few patches to set them straight, but now everything is okay.
Discounting a fatal bug, Median XL 1.80 will be the official version for a long time. Thanks for your continued support throughout the multiple patches of the previous days.
---
[03.DEC.2008] MEDIAN XL 1.72 PATCH RELEASED!
Customer-driven value added refocus project
Median XL has been a runaway success with thousands of downloads each day. The mod is perhaps in the top 20 of most popular mods for any game, ever. Thanks again!
Naturally, Median XL was such a huge project (5 years of incremental development!) that there were inevitably a few minor issues in the release version despite the long alpha and beta test phase. This patch fixes the last of them.
---
[01.DEC.2008] MEDIAN XL 1.71 PATCH RELEASED!
Over ten thousand!
Median XL has many fans! The first release version has been downloaded over 10,000 times in the first week. This is far beyond my expectations. Thanks a lot, all of you.
Patch 1.71 released!
As a reward for the players, I released a minor patch for Median XL. Patch 1.71 makes some balance adjustments and introduces a new type of item - gemwords!
---
[22.NOV.2008] MEDIAN XL RELEASED!
Median XL, the long-awaited sequel to Median 2008, has been released.
---